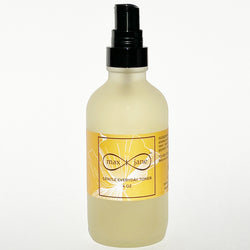 Max + Jane
Gentle Everyday Toner
This gentle toner features non-alcohol witch hazel to balance your skin's pH and protect it from environmental aggravators.

HOW TO USE: After cleansing, spritz Gentle Everyday Toner on entire face and neck from six inches away. Follow with Max + Jane moisturizer of your choice.

INGREDIENTS: Distilled water, non-alcohol witch hazel, organic green tea, aloe vera, rose hydrosol, vegetable glycerin, linalool, lavender.